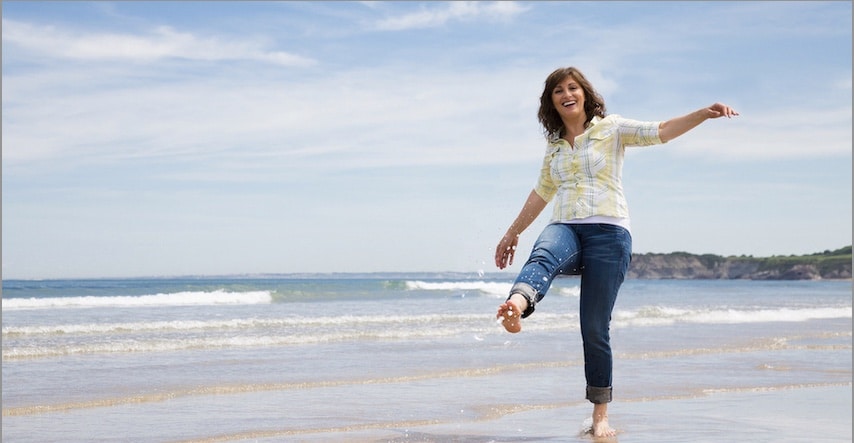 Finally find
your
freedom
We've helped dozens of people realise their weight loss goals, and we know you can do it too.
Weight Loss Surgery Kent is here to help you kickstart your journey and achieve the weight loss you've desired for so long.
We offer you a complete package of consultant-led care and the full range of weight-loss surgery options, which means you get precisely the procedure that's right for you.
Consultant-led care throughout your weight-loss journey
Welcome to Weight Loss Surgery Kent.
Myself and my team have over 20 years experience in helping patients like you overcome their weight once and for all through bariatric surgery procedures.
We are passionate about helping our patients reach their healthier weight, by providing cost effective and easy to understand packages for private surgery.
You will be under consultant-led care from your first appointment and throughout your journey; no sales teams or call centres.
If you'd like to find out which surgery might be best for you, you can learn more below. I look forward to seeing you in clinic should you decide to book a consultation.

Consultant Bariatric Surgeon & Director of Weight Loss Surgery Kent

Mr Hamouda is approachable and supportive and non judgemental. I would have no concerns highly recommending him to any one looking to have bariatric surgery.


– Patient on IWantGreatCare.org

Weight-loss surgery options
We offer the full range of weight loss surgery procedures, and finding the right option for you involves careful consideration of your situation and goals. Each procedure has its own unique benefits and features for you to consider. A non-permanent solution that involves placing an silicone band around the top of your stomach A highly effective, permanent weight loss surgery which removes a large portion of your stomach
A non-surgical procedure that restricts the space inside your stomach using a filled balloon A permanent, effective procedure that reduces the size of your stomach and bypasses a segment of bowel
We are also pleased to offer additional services for patients including minimally invasive sleeve surgery, gastric band adjustments, and revision procedures for converting or correcting previous weight-loss surgery. 
Endoscopic gastric sleeve
A minimally-invasive procedure using a camera and advanced equipment to stitch the stomach from the inside
If you have a gastric band, it can be adjusted depending on your weight-loss goals and appetite
Revision surgery might be required to correct a complication or convert a previous procedure
Medical weight-loss without surgery
Weight-loss surgery is a very effective solution for many patients with lots of weight to lose.
For some people, a non-surgical approach can be enough, and with new medical approaches to help reduce appetite and hunger cravings.
We've helped dozens of patients finally achieve their weight loss goals. Read the stories of our patients and their experience and success with Weight Loss Surgery Kent.
Glyn & Angela – Gastric Sleeve
"Weight loss surgery gave us the kick-start we needed, allowing us to lose weight and then develop a more healthy lifestyle for the rest of our lives".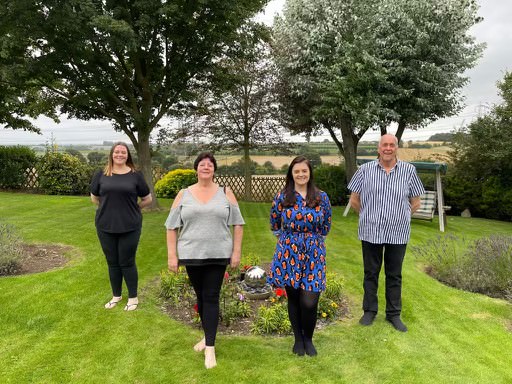 The Richards Family – Gastric Sleeve & Gastric Bypass
"What was really nice was going through it as a  family, being able to talk to each other about our struggles and support each other as we learned new habits and broke old ones".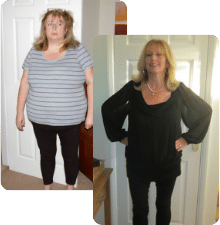 "My family and friends can not believe the speed of the weight loss, I just wish I had decided to do it years ago, I am so much happier and feel amazing. I am enjoying my life again."
Our mission is to use weight loss surgery to help you finally achieve the freedom you've been looking for. We're dedicated to helping you begin your journey to a life of health and happiness.